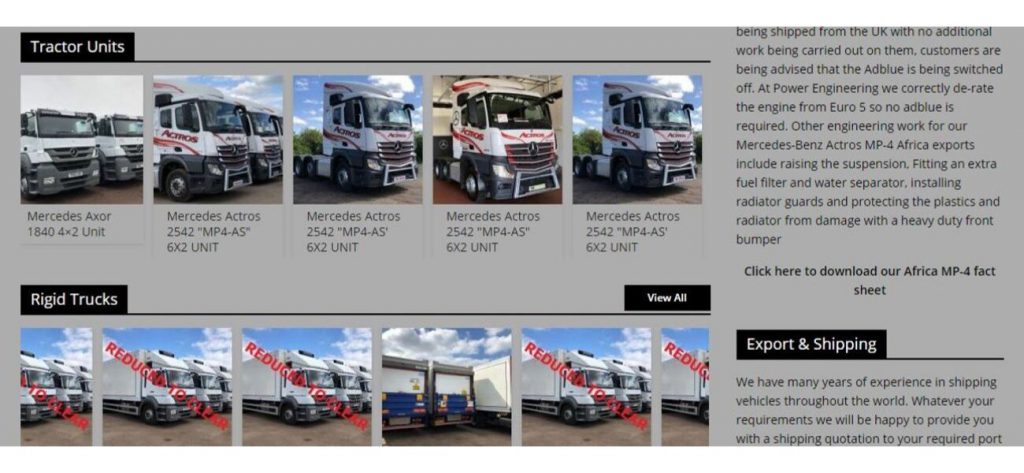 Your CM website provides the opportunity for commercial vehicle dealers to upload and refresh their stock on both Commercial Motor and their website in real time. In addition Your CM Website can provide feeds to the various social media platforms all via one single upload through our client user panel. In active development is the added ability use that single upload to other 3rd party sales sites. One single upload saves you time and refreshes your stock online as and when you wish.
Why us?

Unlike most web design agencies, the team behind Your CM Website not only know web design, they also bring years of experience in the commercial vehicle dealer industry, in depth knowledge of trucks and trailers and an understanding of what truck buyers look for when looking to purchase vehicles online. We combine all this expertise to design Your CM Website to match your branding, to promote the types of vehicles you hold in stock and place your vehicles online in front of any prospective buyer easily and clearly.
To find out more about Commercial Motor and why you should choose us to build your website, please click here.


For questions and enquiries, please contact us: